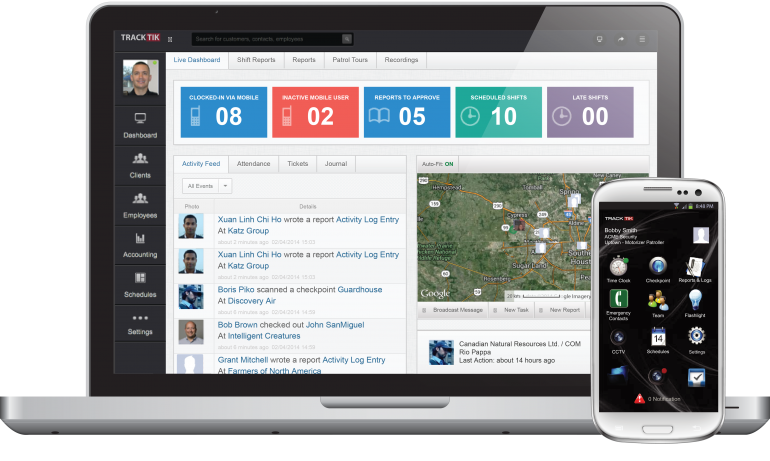 TrackTik believes that security workforce management should not only be stress-free and simple, but also efficient and profitable. The goal of their software is to improve services offered to you and your team to bring everyone to an entirely new level of management. Our system's accountability allows you to compete through demonstrated value.
A mobile and web based management software system for your workforce. It gives you the opportunity to monitor compliance, tracking, and solutions to scheduling within the security industry. It was made to facilitate management and improve upon efficiency. The web and mobile based platform gives managers and clients real-time looks into their operating systems while also being multi-featured, customizable, and responsive!
TRACKTIK NOT ONLY OFFERS TRANSPARENCY, BUT ALSO GIVES YOU
Increased Client Satisfaction
Efficiency & Reduced Labor Hours
Improved Guard Accountability
DISCOVER THE FUTURE OF GUARD MANAGEMENT TODAY!